4. AURA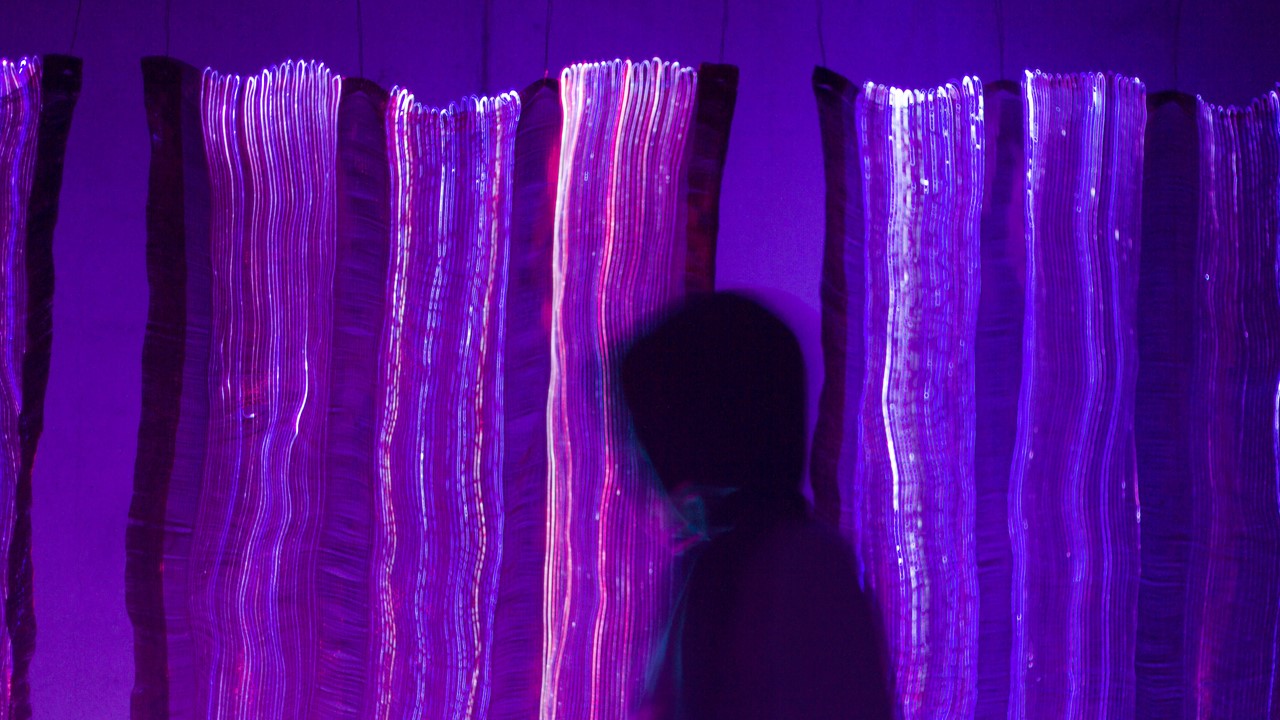 Designer: Dila Demir
Photograph by Dila Demir


AURA is my MA gradutaion project. It is awarded as the best gradutaion project of 2019 (Disain ja Rakenduskunst" Parim Lõpetaja 2019. Aastal) by Eesti Roiva ja Tekstiililiidu.
AURA is a project developed as a critique to the radical shift of self-perception from the harmony of intangible aspects of being to body image to a material level. The designed artifact aims to act as a catalyst to change people's perception of self by providing an interactive imaginary sensory experience. In this work 'interaction' refers to any kind of verbal and nonverbal conversation between the designed artifact and the body.
Through the use of two proximity sensors and Arduino which is connected to the light source and the sensors the artifact gain sensory abilities. Thus, AURA responds to the existence of a body with light regarding the proximity of the body to the designed artifact and generates four different levels of brightness and colors.
The color inspiration comes from the chakras regarding their symbolic meanings. Chakras are the seven energy centers that reside in the subtle body and from the first one to the seventh one, the colors line up from red, orange, yellow, green, blue, indigo to purple. Therefore, AURA uses the changing color of the lights as a metaphor for the development of human perception of the self from the material being to an intangible being.